Vesta - Buddha Seeds
DW1010F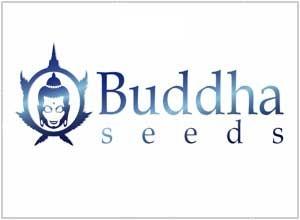 Vesta by Buddha Seeds is a strain that already has growers talking. Vesta comes from the best European strains crossed with American strains, making for an explosive plant.
You can get amazing results in record times considering the amount of yield you'll be rewarded with.
Indoors it lets of a sweet delicious odor that'll make an appearance from the third week onwards. It grows extremely fast, although once it begins flowering, growth gradually slows down. 
Hard, red and purple buds grow from the multiple branches grown by Vesta. It also produces top quality resin and lets off an intense, sweet smell. Its compact structure and flowering speed makes it one of the best strains out there right now. You can get up to 500g with around 11 plants per m².
Outdoors, it doesn't produce quite as much resin, but it does improve on quantity quite a lot as it takes a little bit longer, this means that the buds have more time to finish growing, becoming larger and heavier. It needs the perfect soil in order to grow strong and green. You can get up to 200g from just one plant under the right care and conditions.
Its flavor is quite enticing and difficult to explain, as it goes from fruity indica to lemony sativa It gives quite a soft, smooth high that we recommend for recreational and social uses. This strain will surprise you with how easy it is to grow.
Flowering: 10 weeks.
Available in: Feminised