Morpheus - Buddha Seeds
DW1015F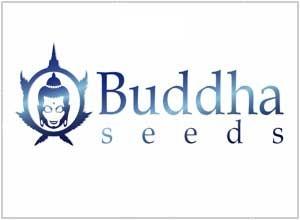 Morpheus is a novelty of the bank "Buddha Seeds," that brings to the world of the medicinal varieties with proportion 1:1 of THC/CBD and a sum of total cannabinoides that can surpass the 20%. 
The result of a work of selection of this bank with varieties "CBD-rich", Morpheus offers all the medicinal advantages of CBD mixed with a cerebral and pleasant effect of THC.
For this reason we can highlight that the effect of Morpheus becomes something stimulating. With THC and CBD values around 10%, the effect provided by this strain can be described as a touching and gathering embrace of Morpheus (the god of sleep) to anyone who tries it. This will allow a deep psychic journey without ever clouding the brain.
The structure of Morpheus presents an Indica dominance, it is branched and it is a variety that presents a constant and vigorous growth. At the end of its flowering its buds show an interesting quantity of resin, which makes it a perfect strain for medicinal resin extractions. For novice growers it is an ideal strain, since it is very easy to care for and adapts very well to the conditions of the crop.
Morpheus production is high both indoors and outdoors. After about 65 days of flowering is a strain that can reach 480g per M² meter with the help of grow lights. In sunlight, outdoors, it is a strain that can reach 1500g per plant in the week following the end of summer.
Morpheus is a strain that presents a flavour and aroma in which the citrus components stand out. In addition to these it is possible to find some sweet nuances and humid earth.
Genotype: hybrid with Indica predominance
Genetics: Selection of CBD-rich strains
Indoor production: 450-480 gr/m2
Outdoor production: 1000-1500g per plant
Flowering: 9-10 weeks.
Available in: Feminised