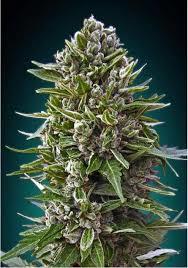 Auto Northern Lights - Pick And Mix Seeds
This Northern Lights Auto creates a combines of high yields with quick results and a very good potency. Northern Lights itself is a famed and legendary strain and Northern Lights Auto with its euphoric and yet relaxing end product could easily follow in its footsteps.
Northern Lights Auto requires only 60-70 days from germination to full maturity and a reward of 450-500g/m² should be more than satisfying for such a short period of time - outdoors a single plant can produce as much as 100 grams of green medicine Moreover, the cannabinoid content of the buds is on the high end of the scale. With 19% THC and a good dash of CBD, Northern Lights Auto is a good choice for medicinal users on their quest for a natural pain-killer and mood enhancer. And this medicine ain't bitter it comes with an earthy flavour with pine notes.
Genetics    Ruderalis/Indica/Sativa
Flowering Time    60-70 days from seed to harvest
THC    19%
Yield (Indoor)    450-500 g/m2
Yield (Outdoor)    80-100g
Available in: AutoFlowering